Dawn Latex Mattress bed frames are sourced from Australian timbers.
We have been financial supporters of Trees For Life since 1986. Trees For Life, a Non-Profit organisation established in South Australia in 1981 are extensively involved in replanting of trees and supporting our natural Flora and Fauna.
The conservation of Australia's forests is of major importance at all levels: local, regional, state, national and international. The Department of Sustainability and Environment (DSE) is responsible for the sustainable management of our forests. Their responsibility is environmental, social and economic. Their charter includes the conservation of the biodiversity of fauna and flora, protecting the habitat of the large variety of creatures, terrestrial and aquatic, that shelter in our great forests. They monitor water quality and aim to protect water catchments, as well as protecting archaeological and historic sites, and encouraging opportunities for recreation and education.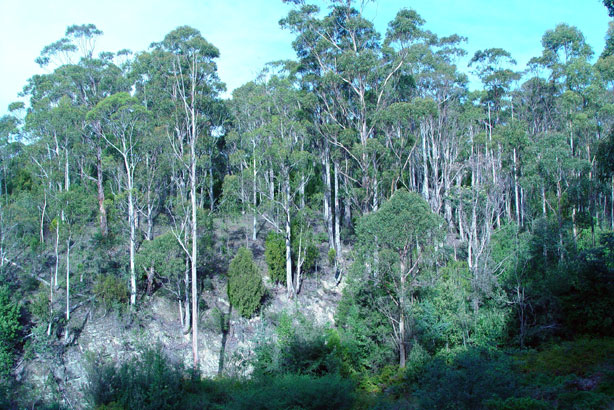 At the same time, they aim to secure a balance with economic opportunity. Sustainable harvesting makes an important contribution to the economy, providing opportunities for rural employment and development as well tourism and recreation.
The DSE is committed to achieving the aim of sustainability in forest management through participation in national and international agreements and conventions.
The government's policy statement Our Forests, Our Future outlines their commitment to the sustainable future of our native forests. The Sustainable Forests (Timber) Act 2004, provides a framework for sustainable forest management in Australia. For more information about sustainable forest management in Australia, please visit the Sustainable Forest Management page of the Department of Sustainability and Environment website.
We agree that this unique forest ecosystem must be protected for future generations to enjoy, and we support the aim of sustainable management which gives us access to forest products.