Healthy Lifestyle For Healthy Sleep
A Good Night Sleep Improves your Lifestyle
Sleeping Quality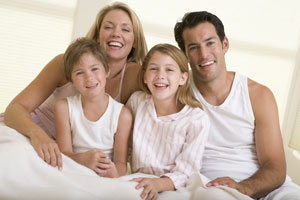 A healthy sleeping environment is paramount for a good healthy sleep. Because you are a natural living organism your health and well being are best supported by the most naturally breathing and healthy bedding. Our Latex Mattresses and Posture Slat Support Frames are the best in providing the attributes of a healthy sleeping environment. Most people unfortunately underestimate the importance of good sleep. About a third of your life in spent in bed so it is important to sleep well. A poor sleep affects your general well being and performance physically, intellectually, and emotionally, so the quality of your sleep is of the highest importance. Because everybody is different, in their, health, age and life style, we match our Latex Mattresses and Sleep Systems specifically to your personal requirements, rather than taking a broad brush, impersonal approach.
Air Circulation for health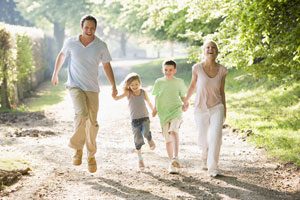 The breathability of your bed is a critical factor for your health. A poorly designed bed, or a mattress made from synthetic materials, doesn't breathe, causing you to sweat and feel generally uncomfortable. Excess moisture is trapped in and around the mattress. This is not only uncomfortable but the mattress quickly becomes unhygienic, creating the perfect environment for Dust mites to breed. By contrast, a naturally-breathing bed allows your body to also breathe and relax. It ensures a fresher, cleaner sleeping environment, providing the best natural deterrent to bacterial growth and dust mites.
Latex Mattresses are naturally Anti dust mite
Conventional beds, using poor materials and design, will usually be treated with chemicals to help prevent dust mite infestation. But if your bed is made with the right materials and design, like ours, you will need no artificial chemical protection. Think about this: if the chemicals are killing the dust mites, how are they affecting you when sleeping? It makes a lot more sense to choose bedding which will not encourage the Dust mites in the first place. All our Natural Latex Mattresses and posture slat support frames Guarantee you the best air circulation through and around the mattress, which makes chemical treatments unnecessary.
Washable covers
Our Latex Mattresses feature the easiest, most effective and naturally healthy cleaning options to guard against Dust mite infestation. The covers are fully removable and washable. Our two part cover design means the top of the cover can be completely unzipped from the bottom, allowing you to wash both parts easily at home. For best results wash once a year, gently in cold water and dry in the shade. Or you can dry clean your cover, in which case we recommend the Green Earth Cleaning system.
Better Air Flow Slat Bases
Posture Slats are the healthiest support for your mattress. Did you know that of your total body mass over 60% is water? No surprise, then, that the average sleeper perspires about half a cup of moisture every night! Ideally, for you to remain comfortable, this moisture should be easily absorbed, travel through the mattress unrestricted and then allowed to naturally dissipate through the gaps between the slats.
Both the width of the slats and the spaces between them are important.
Bases which have about a 50mm wide slat with a 50mm gap between them provide good support and air circulation for your mattress. If the slats are too wide, the mattress gets less air circulation with a greater risk that moisture can be trapped in the mattress and between the mattress and the slats. This encourages bacterial growth, which damages your mattress and can harm your health. If wider slats are used, you may have to turn the mattress more frequently to maintain the same level of hygiene. Another disadvantage of wider slats is that they are less flexible and so are less able to give good contouring support and comfort. Problems also occur if the slats are spaced too close together or too far apart. Too close together, and air circulation is restricted, as is flexibility and contouring ability. If the slats are spaced too far apart then the latex mattress will not get proper support. The slats also must be able to span the width of the bed frame without sagging, so with many designs we strongly recommend (except for single beds) a supporting centre rail engineered to take the weight. Sometimes consumers are not given proper advice about the support systems required for Latex Mattresses. Retailers after a quick sale will not tell you that standard ensemble and timber frame bases designed for inner spring mattresses will not provide adequate support for Latex mattresses. The rigid structure and chemically treated synthetic materials of inner spring mattresses render them immune to any advantage from the air flow of a proper slat base support. By contrast, the effectiveness of a 100% Natural Latex Mattress, being a highly flexibly and naturally breathing mattress, is enhanced when complemented by our specifically designed Posture Slat Support Systems. Other types of support bases can be used with a latex mattress. However, we recommend that our 100% Natural Latex Mattresses should have a maximum 70mm wide slat with a 70mm gap between the slats, supported by a centre rail engineered to take the weight . Our superior Posture Slat Support Bases are matched perfectly to our 100% Natural Latex Mattresses and for maximum air flow and support we use only 53mm wide Posture Slats with a 50mm gap between them. Although not recommended, it is possible to use wider slats but this would mean that the comfort and support would be reduced and more frequent turning of the mattress would be required. If you are still unsure about a particular support base, please contact us, we will be happy to be of assistance.